If you are wondering what is the easiest way to get started with using TrainingPeaks. Whatever your sport.
You will need some equipment.

             +    

   + 


TrainingPeaks needs your workout data. Data such as heart rate, distance, duration, altitude, power and cadence can all be easily recorded to help plan and predict future workouts.
First of all you will need a heart rate monitor. TrainingPeaks have some advise on that here.
A simple starter solution is to purchase a Wahoo Heart Rate Monitor. The Wahoo Fitness App is available for android and apple phones. You can use your smartphone app to record your heart rate data. A smartphone already knows your location (so it can record distance and speed over time) and the duration of your workout.
Once the data has been recorded in the Wahoo Fitness App it can be uploaded to your own TrainingPeaks account. With this data TrainingPeaks allows your coach to analyse your workout data and make plans and predictions tailored to your training needs.
Here are some screenshots of the Wahoo Fitness App in action. They show the Wahoo Fitness App Homepage, the heart rate monitor connected, a Wahoo Workout Summary and uploading to TrainingPeaks with a single tap.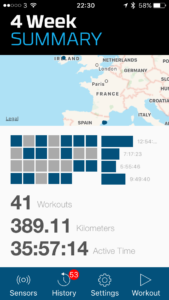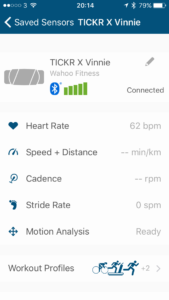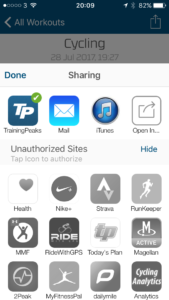 If you want to record power and cadence on the bike. TrainingPeaks has some advice on that here.
Of course to follow a training plan for any sport you will need to see your workout data (heart rate, distance etc. ) as you workout. Your smartphone has plenty of apps that sync to TrainingPeaks (including Wahoo Fitness). TrainingPeaks is compatible with over 100 watches, bike computers, and mobile apps.  See the list here.
For field sports if you can't bring a watch or phone with you during your workout then use a Wahoo TICKR X heart rate monitor. It can record offline workouts that can be synced to your smartphone later. Simply put the heart rate monitor on and it starts recording. Combine the TICKR X with a heart rate monitor vest and you have a very useful combination for recording workouts in contact sports.
The images below show the Wahoo Fitness App, a list of Offline Workouts in the app, a mens and ladies hrm vest.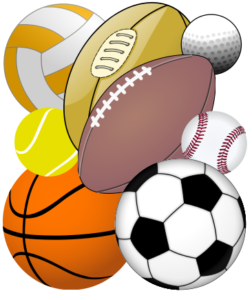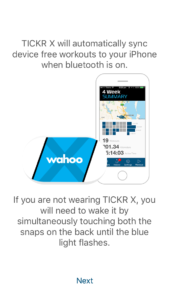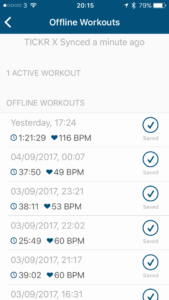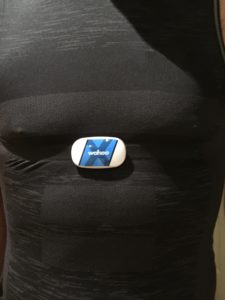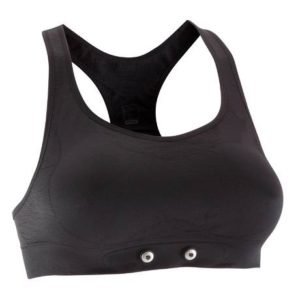 Thanks.
Vinnie & Alan
http://greenmountcoaching.ie/wp-content/uploads/2017/09/web-logo2-copy.png
0
0
Niall O'Connor
http://greenmountcoaching.ie/wp-content/uploads/2017/09/web-logo2-copy.png
Niall O'Connor
2017-09-07 23:36:10
2018-06-27 14:49:54
What equipment do I need to get started with TrainingPeaks?